You've just arrived in Braunton. What is there to do you ask? Well, read on, for luckily for you this part of the U.K. has an abundance of varied activities for you to enjoy!
Waterside Bike Hire
The first thing you do is you enquire about hiring a bike out at our friendly bike hire service! At Waterside Bike Hire, we source high quality bikes for you to enjoy a smooth ride. Higher quality means a nicer time for you, as well as less going wrong with them for us, so it's worth it for us both!
Customer service and value are at the heart of our philosophy. Our aim is to create lots of happy cyclists enjoying the Tarka Trail and beyond, bike hire not just for people from Braunton or Barnstaple, but from anyone and everyone who visits from outside Devon. Park up next to us in our designated parking spaces and feel the wind on your face and the sun in your bones.
We are privileged to have teamed up with one of our favourite cafes in the area, which leads us onto our next local stop on the bike tour.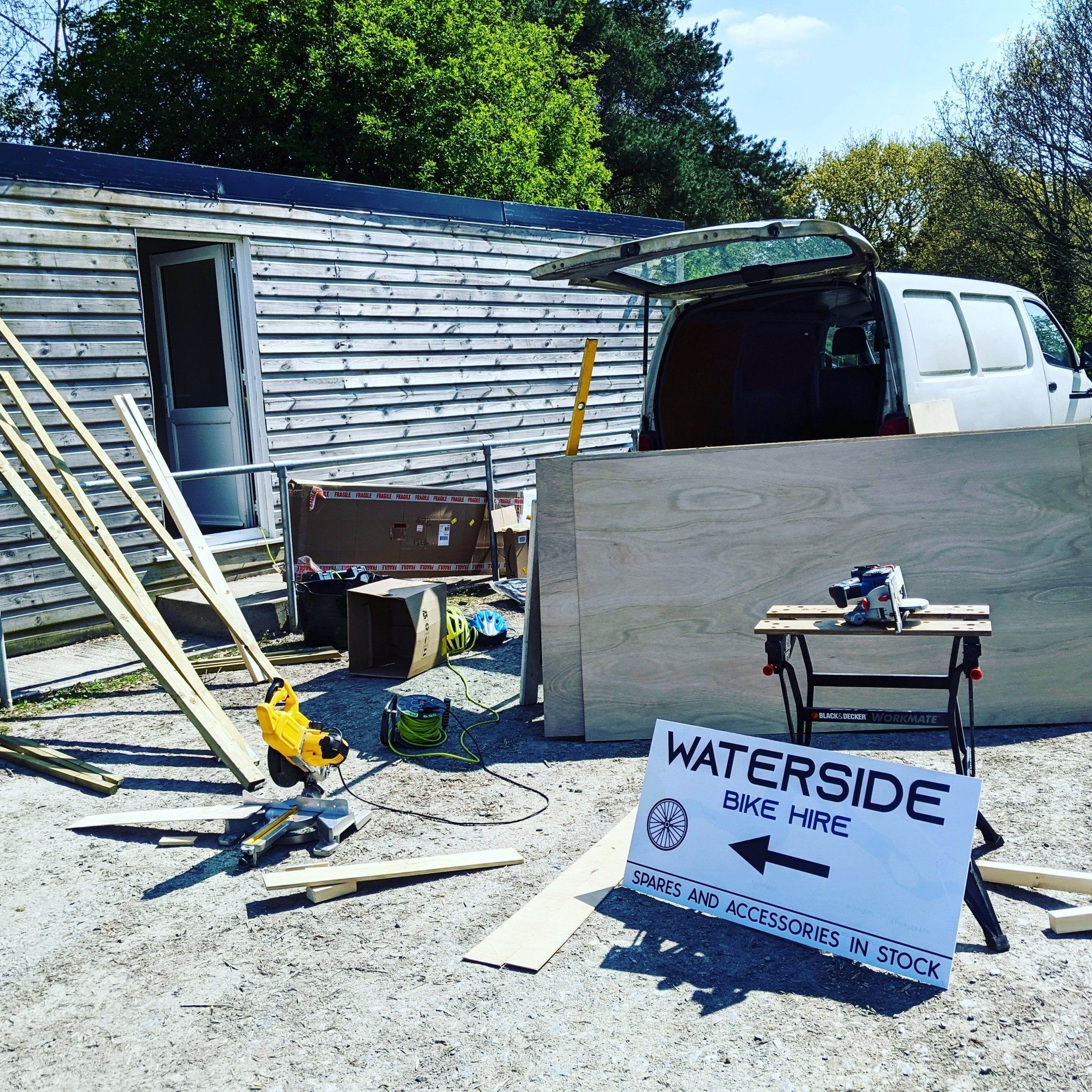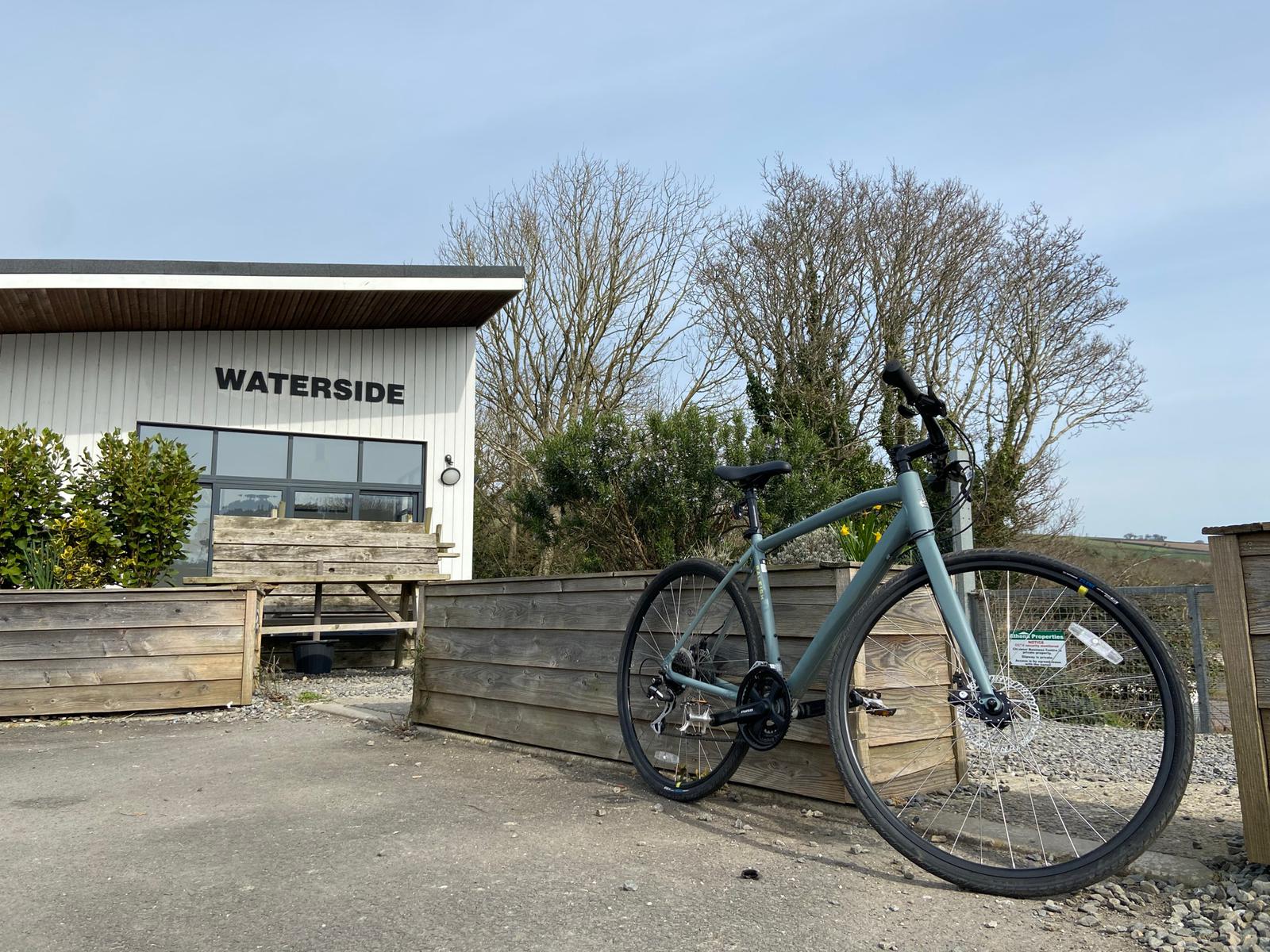 Waterside Café 
Here you have two options for how to have a lovely coffee, a cup of tea and a slice of cake.
Sometimes, you just need that bit of extra energy before you start a bike ride. Your stomach isn't growling yet, but it's not too far away and you're feeling that little bit of hunger weakness. It's a bit early for lunch, so what do you do? Well, the fix we recommend for this common problem is to grab yourself a table at Waterside Café and order a slice of cake – either one between two or one each if you're treating yourselves. Get a tea and coffee to stave off that yawn that's threatening to encroach. Sound good? It certainly does to us.
The second option takes place when you've just got back from your ride. Your legs are aching but your mind is clear and refreshed. Your legs can't be ignored though – they need to sit down. Oblige them, and pull up a seat in the cafe. The cake is bound to help those legs recover, and the coffee likely to help stave 
The Tarka Trail
You've found yourself a hire bike. You've had a coffee. Next step? 
Seeing as we're perfectly situated on one of the best bike routes in the country, it would be rude to not mention it! So, the next step is jumping on the Tarka Trail!
Founded by our old friend Tarka the Otter, the Tarka Trail is synonymous with Devon and cycling. Built on an old railway line, it's beautifully flat and open, making it perfect for family rides and longer adventures alike.
Take in some of the stunning North Devon scenery, landscapes which are hard to find elsewhere in the country. Conveniently too, it takes you to some iconic places along the way, or you may wish to ride along it for a bit then branch off to go to somewhere off the beaten track a bit. That hire bike gives you the freedom of choice!
Beaches
If there is one thing that nobody could ever accuse Devon of not having, it is fantastic beaches. It's home to some of the best beaches in the country, and is synonymous with Devon and with enjoyment. Many are easily cycle-able from our Bike Hire in Braunton.
Some of our favourite beaches include the stunning – and multiple award winning – Woolacombe Bay. This wonder is a firm family favourite. Don't discount smaller beaches such as Westward Ho! though. There's something for everyone, so do a bit of research and cycle yourself over to it! For further info, take a look at this article on our sister site Bike Hire UK.
We think there's nothing like a cold swim to freshen you up after a good ride, then drying yourself with a book on the beach. That, or dig as big a hole in the sand as you can. 
Crow Point 
Rumour has it Crow Point was once owned by a member of the family a few generations ago!
Crow point is a curious mixture of beach and nature reserve. There's an iconic wreck which is ideal for the photographers out there (See to the right!), and it's position at the mouth of two estuaries means if you get lucky with the weather and time of year it's birds galore!
As well as that, it's a beautiful,  unspoilt beaches. Definitely worth a visit in our books.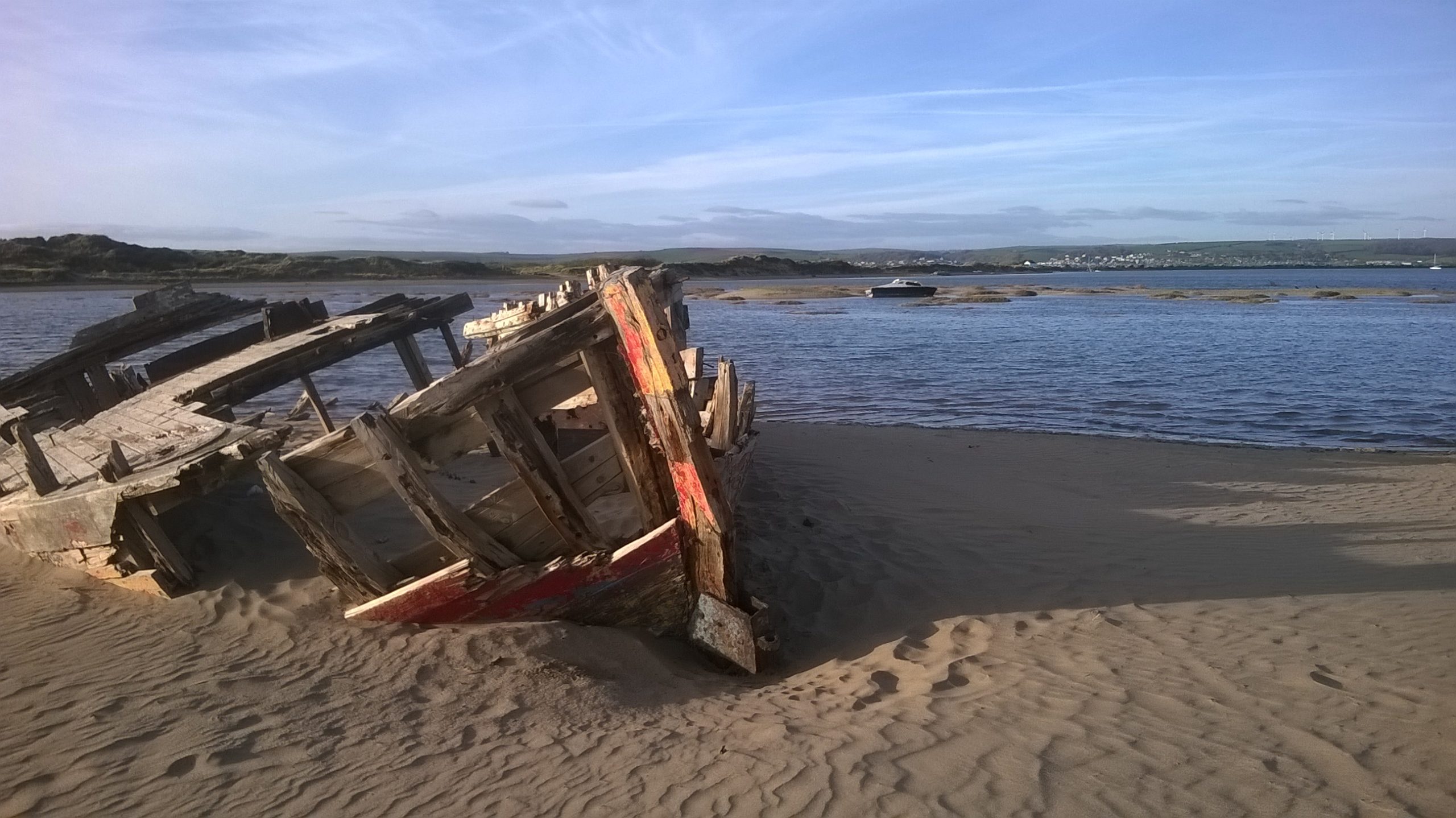 Museum of British Surfing
This little place is an absolute delight. A niche museum full of that indie feeling, unless you happen to be an expert in surfing history you're bound to learn something!
Not far down the road from us in Braunton, it's a perfect example of the sort of wonderful places which pop up wherever there is tourism. Tourism's not always a bad thing!
Air Extreme Trampoline Park 
Cycling not enough exercise for you? How about you try a bit of trampolining? And trust us, it's just as much fun for adults as it is for kids!
Get those trampolining socks on and launch yourself into a big pile of foam. Take your frustration on another with a gladiator style game. Scare yourself by how high you managed to jump.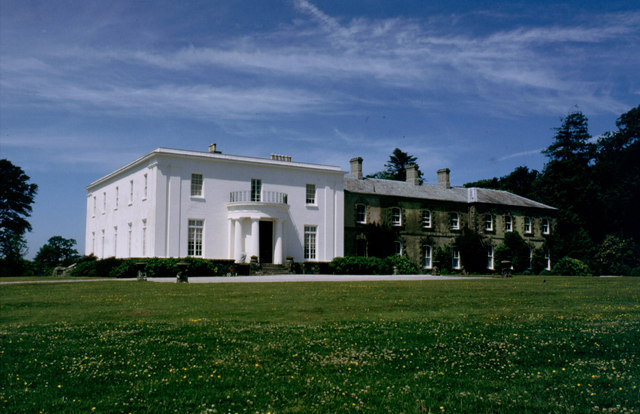 Arlington Court
If you're up for a slightly longer ride to a history ridden National Trust property, then get yourselves over to Arlington Court.
 Learn about the precursor of the car and bike in the National Trust Carriage Museum, or/and go see the huge collection of things inside the house. 
Afterwards, enjoy the beautiful grounds, preferably with a picnic, because picnics are always a positive.